The Importance of Proper Door Installation
Exterior doors are an essential component of any property. Aside from their obvious purpose of letting you in and out of the building, they also provide crucial security benefits and can help reduce thermal loss. This, in turn, makes your property more energy-efficient, potentially reducing your fuel costs.
In this article, we're going to look at some of the common mistakes people make when fitting exterior doors to the front, rear, or side of their homes and what measures you can take to avoid them.
Get in touch
There are many types of exterior doors on the market, from wooden and aluminium doors to uPVC and composite doors. There are even more choices for the rear of the property, with many preferring patio doors, French doors, or bi-folding doors. Each type has its own unique properties, so it's important that you give proper consideration to what would be the best door for you.
People are often surprised to learn that there isn't a standard doorway size in the UK. While many properties have similarly-sized openings, a difference of only a few millimetres can result in your door being too large or small for the frame. It's important that the doorway be measured accurately so that you can source a frame and door that will fit snugly. Failure to do so can leave you with gaps that let in the cold, the rain, and even insects and other pests.
Speaking of door frames, it's just as important to prepare the frame as it is to prepare the door itself. If you don't prepare the frame adequately in advance, you could find that it ends up sagging, resulting in both an ill-fitting door and potential security and safety risks. Sometimes this involves some extra work to get everything plumb, level, and free of debris, but it's well worth the added effort.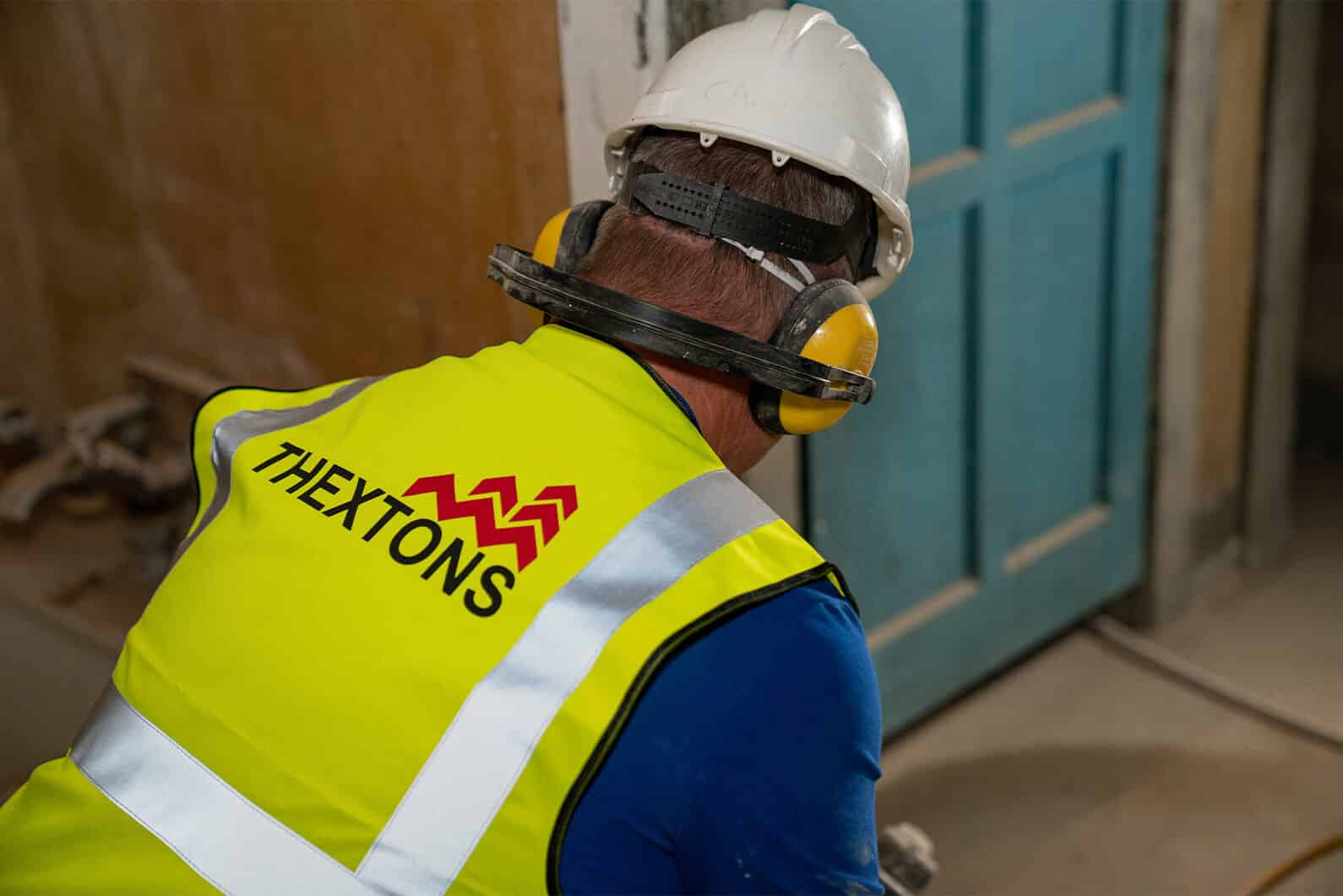 If the area around your door is not properly insulated or sealed, you will find that it lets warm air out and the wind and rain in, both of which can ruin the energy efficiency of your home. There are various products you can employ to ensure a well-insulated and sealed door, including foam sealant, weatherstripping, and door sweeps.
There's more to hanging an exterior door than just putting in a few screws. The placement of the hinges needs to be carefully measured to offer optimal support, and the hardware itself (the hinges, screws, and so on) needs to be of the highest quality to handle the weight.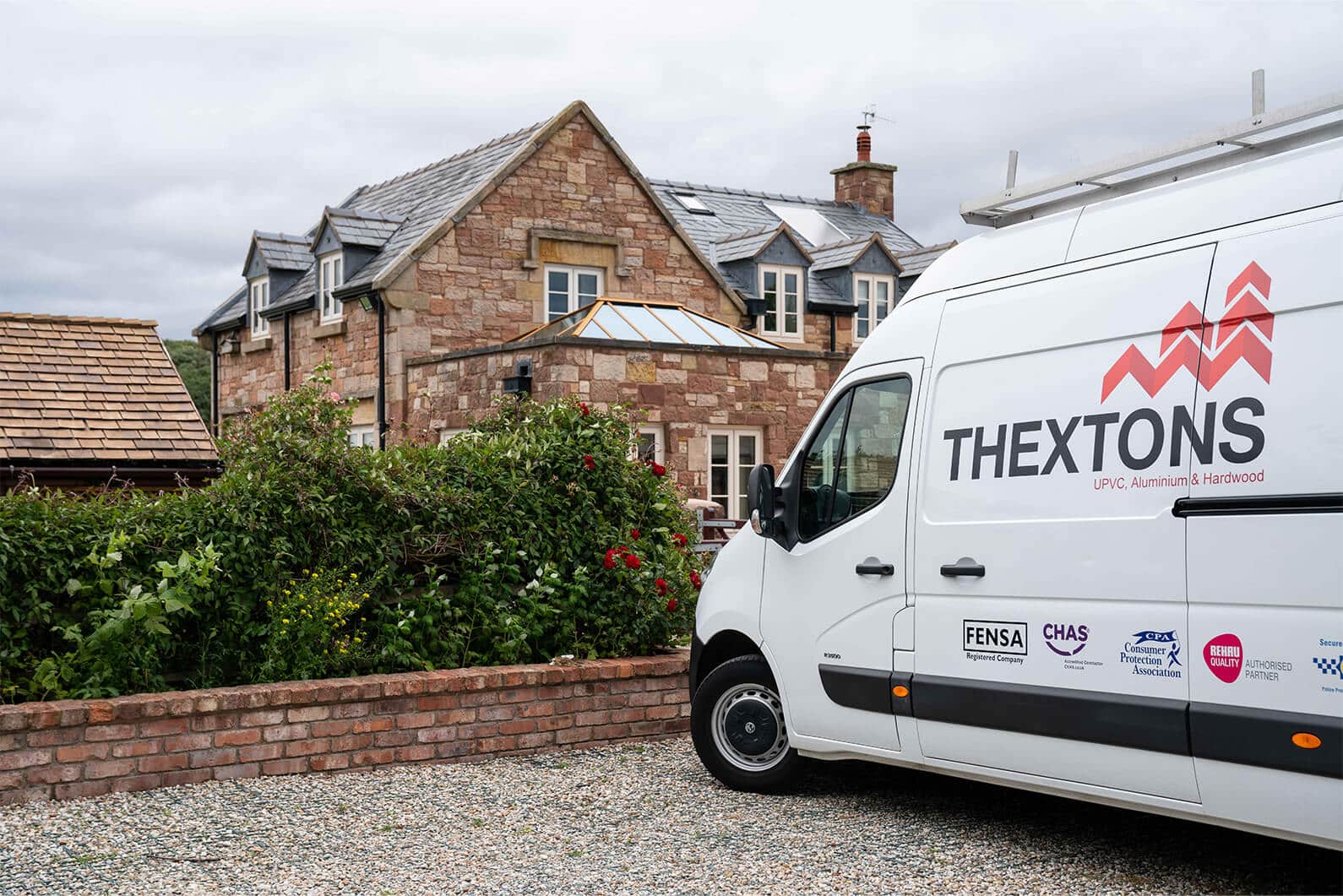 Of course, the best way to avoid these problems is to have your exterior doors fitted by trained and experienced professionals. Here at Thextons, we have been installing all kinds of front and rear doors to properties across the North West. No matter what type or style of door you wish to install or how many properties you need us to deal with, we have the expertise and resources to deliver a first-class result. Call the team today on 0151 608 2278 to discuss your project and arrange a free consultation with one of our experts.
Contact