French Windows vs. Patio Windows
We've already talked at length on this blog about the various glazing options available to you when fitting new windows into a property, including the choice between double-glazed and triple-glazed windows. While the materials chosen for the installation are important, equally important is the style. When fitting a window to the rear of the house, you want a model that is safe and secure while also letting in plenty of natural light and not obscuring the view of your back yard or garden.
In this article, we're going to look at two of the most rear-of-property window options—patio windows and French windows—to help you reach the right decision for you:
Get in touch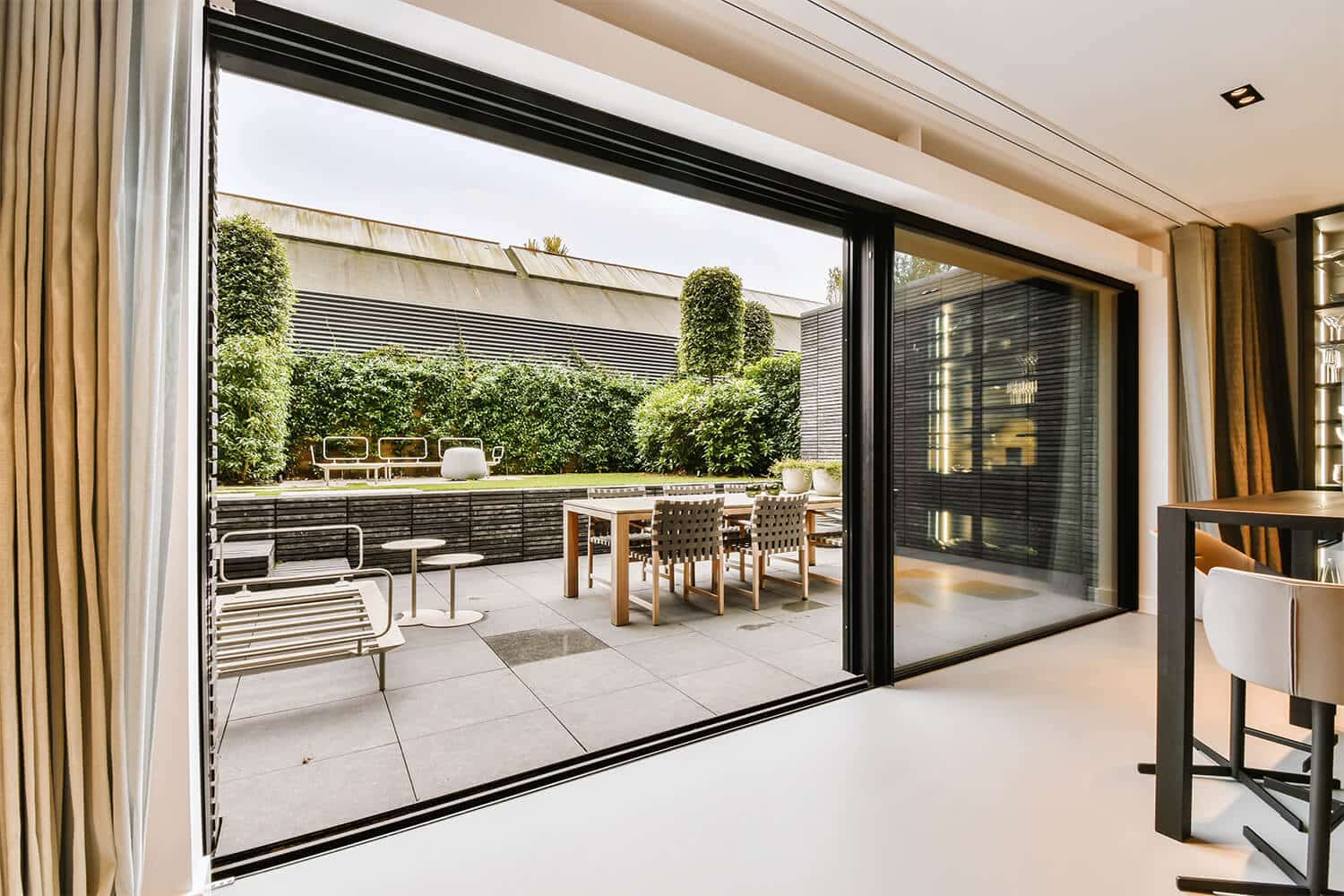 Patio windows (also known as sliding windows) are usually made up of two or three panels containing a glazed unit. One of these panels remains in place at all times, while the other slides sideways, overlapping with one another to provide an opening through which to enter or leave.
Benefits of a Patio Window
The most notable advantage of a patio window is the amount of light it lets into your property. The window typically takes up the entirety of the rear wall, allowing the maximum amount of sun into the home. This also gives you the clearest view of your rear garden. Because they slide back and forth on a horizontal runner, they can be opened as much as you need to provide optimal ventilation. This also means that patio windows can't be blown open or shut by a heavy gust of wind, reducing the risk of catching your fingers in the door jamb.
Though wider than a standard exterior door, French windows are better suited to smaller openings than a patio window. They comprise of two separate panels that open inwards or outwards on fixed hinges. When closed, the two panels connect with one another, but there is no central bar to obstruct the opening.
Benefits of a French Window
Compared to patio windows, French windows are available in a wider variety of styles and glazing options. If you want tinted, frosted, or etched glass for greater privacy, French windows might be the solution for you. They also provide greater energy efficiency since the glazed units are smaller, letting less heat escape from the inside out.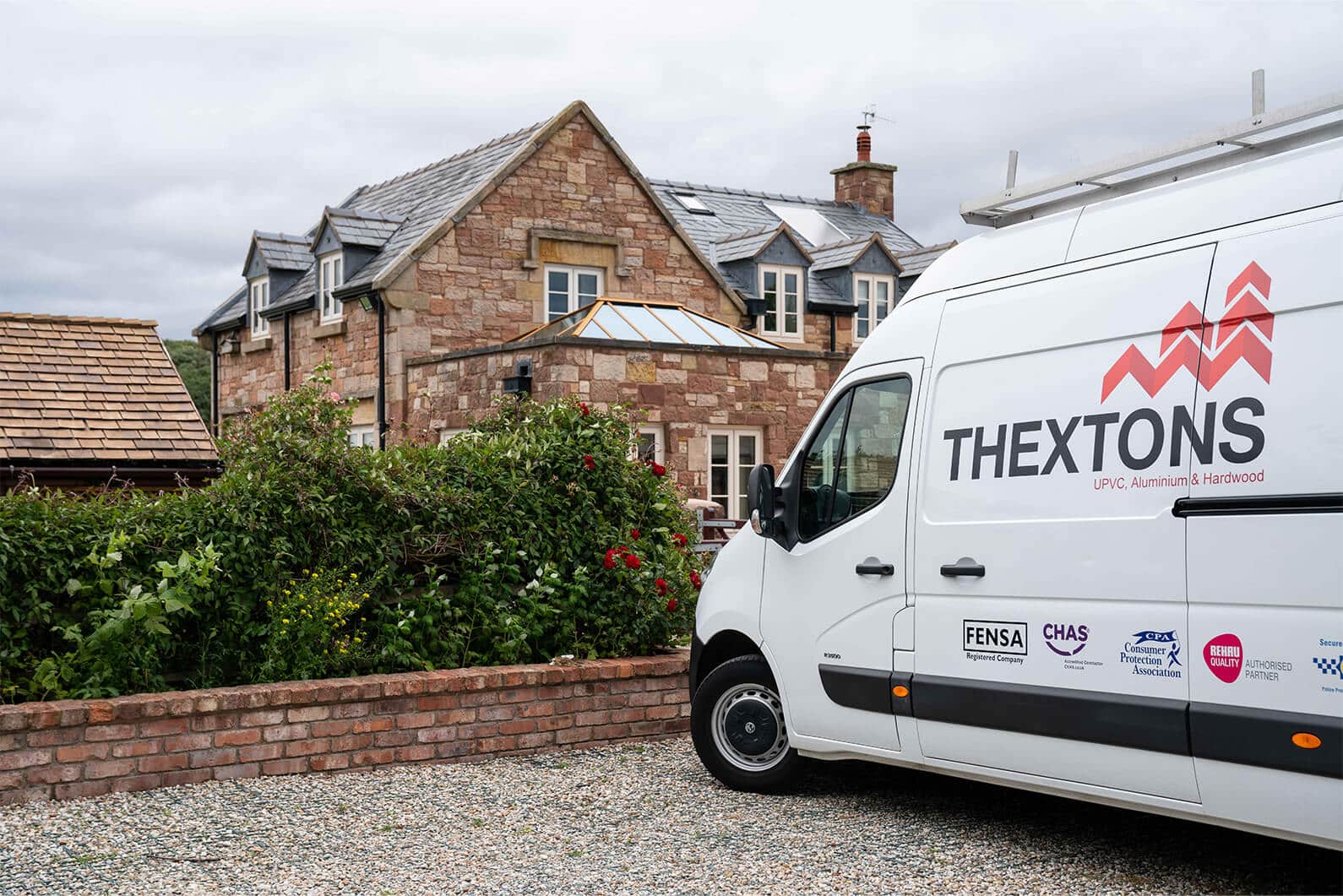 Are French Windows or Patio Windows Better for Me?
There's no right answer to that question, as it depends on what you want from your rear window, both practically and aesthetically. If you need professional advice on the best option for your property, speak to Thextons today. Call us on 0151 608 2278 to arrange a free consultation or to receive a free, no-obligation quote for our services.
Contact